Hey Little,
Over these last 7 years, you've had your share of tooth issues. From getting them to losing your first one in a traumatic fall, and a few months later from the same fall…
Then, blessedly, two teeth came out naturally the way kids are supposed to lose teeth – by poking a loose one incessantly with a tongue (preferably your own) until it falls out, or a "friend" ties it to a remote control car and guns it. Normal kid stuff.
You have a few teeth left. Maybe you can do what this future rabble-rouser did for some of the more difficult molars: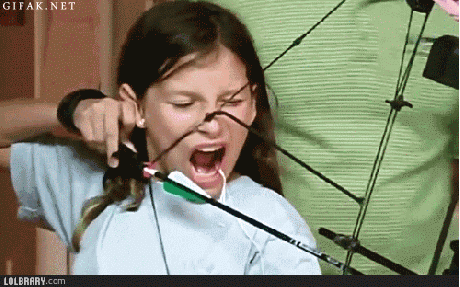 But, I'm writing here to let you know about this one particular tooth – your fifth lost tooth if you're keeping track. It fell out at school. You were PUMPED! We came home and you started to write a letter to the Tooth Fairy in preparation for getting your bountiful reward for selling body parts to a magic fairy.
Sidenote – while all this was happening, the magic fairy was biking home from work in the dark in the cold of winter and had to stop at the ATM, then buy groceries to make change for your tooth, because it's 2020 and no one carries cash on them anymore, and you don't have a Venmo account. We now have a dozen hot dog buns, but no hot dogs because we didn't need THAT much change.
Anyway, you started to write a letter to the Tooth Fairy, stopped, looked up at me and started to cry. Not just a little cry. Inconsolable tears, snot pouring out of your nose, the whole shebang.
This complicated things, kiddo. I'm not going to lie. There is a script, one we had followed for the last two teeth (and your friend Ivy's tooth when she lost hers at our house – which is a whole other thing because her tooth fairy has a contract to leave a lot more money per tooth than your tooth fairy does). You can see how we parents get in on this whole web of lies we weave and how when we're in it and the script gets flipped, we're left flapping in the wind.
I consulted with not one, but two online parenting groups AND my personal social media accounts because, seriously kiddo, WTF? We had a deal! Your da…tooth fairy was biking home in the cold. You leave the tooth, we stay up a little later watching Bruno or Expanse or Project Runway and when you are snoring loud enough the dog leaves your bedroom, your tooth fairy goes in, swears a bit under his or her breath, takes out the tooth, leaves you cold hard cash that goes in your piggy bank, and then swears a bit more in a loud whisper when hitting just *that* spot in your bedroom that makes the floor creak louder than a bulldozer on sheet rock. Then your parents go to bed.
My friends, however, looked at this objectively instead of from my perspective as your parent stuck in a web of lies. They said, "Let her keep the tooth." Most even, it turns out, either leave money and the tooth for their kids to keep, or leave fairy dust (we're not a fairy dust family – unless your tooth fairy wanted to leave some dog hair in the envelope). One said, "Throw the tooth a party," which I rather liked but I wasn't sending your dad out on a bike again to get a party hat for a milk-tooth. One also suggested we read Hogfather which we will together someday, but that book has some things to say about the Hogfather (Terry Pratchett's amalgamation of Santa) that I'm not ready to give up yet.
I got a lot of ideas and, most of all, reassurance that no matter what we did you wouldn't turn out to be on Maury Povich's show if you kept a tooth.
Hoarders? Perhaps, time will tell. But Maury? Nope. You're good.
So, your tooth fairy had to write her A's a bit different than normal, which was REALLY HARD TO DO, and left you a handwritten note in the envelope that did not contain your fifth tooth:
This was the solution.
And you know what? You're fine. You were happy. And you went to school the next day upset your boots were not dried yet (sorry) and we were late to school, but these were all normal kid things, typical Thursday things.
So was your desire to keep your own body part in a special box in your bedroom, which I'm assured isn't weird at all.
Love,
Mom
PS – the Tooth Fairy said hello, too.